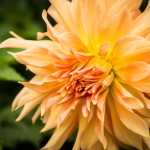 The Bake Shop at Alyeska Resort is a MUST stop for food and flower lovers alike.
Here you will find the annual display of summer flowers: such as dazzling begonias, giant ferns and dahlias, as well as many all-time favorites. Then, step inside The Bake Shop to enjoy the heartwarming aroma of freshly baked breads and buns. !
Look at the large menu board on the wall and you will find a variety of breakfast and lunch temptations. Place your order with our friendly cashier and then have a seat in our warm and cheery dining room while we cook your breakfast or lunch to order.
Bring your breakfast or lunch outside for a garden picnic, and enjoy the beauty of the flowers and the valley, and remember to take some of our bread, cookies and brownies for the road.
Come wintertime, a visit to The Bake Shop is the perfect start to a fun filled day of skiing at Alyeska Resort. Enjoy your delicious breakfast or lunch and a visit with locals and visitors in our warm and cozy atmosphere. The Bake Shop is conveniently located at the bottom of Chair 3, and you can hit the slopes in no time.
For over 41 years, The Bake Shop has been a favorite breakfast and lunch destination for many generations of customers. Come join us, we are looking forward to welcoming you.
We do not accept credit cards. However, we will happily take your cash, travelers checks or local checks.
Gift Certificates
Give the Gift that Keeps on Giving
Purchase The Bake Shop Gift Certificates for the one you love:
in any amount,
with no expiration date
for food and beverage only
but you can't exchange for cash value
Your custom gift certificate can be mailed or picked up at The Bake Shop.
We appreciate a 24hr notice!
Email or phone in with details (include recipient name, address (if to be mailed), amount, and any loving message.